EN #MiquelaCovers is the first live musical performance by Miquela, with her fellow musician friends and devoted fans striving to make change through music and community. Miquela mentions, "If there's ever been a time to be of service, it's NOW. The homies and I decided to collab on something creative that could help raise money for 2 amazing causes that are near and dear to our hearts." All proceeds from the event went to the Plus1 for Black Lives Fund and The MusiCares COVID-19 Relief Fund.

The entire campaign was created in-house, all graphics in collab with Aaron Harvey.

ES #MiquelaCovers es la primera presentación musical en vivo de Miquela, con sus amigos músicos y fanáticos devotos que se esfuerzan por lograr un cambio a través de la música y la comunidad. En palabras de Miquela: "Si alguna vez hubo un momento para servir, es AHORA. Los homies y yo decidimos colaborar en algo creativo que podría ayudar a recaudar dinero para 2 causas increíbles que son cercanas y queridas en nuestros corazones." Todas las ganancias del evento se destinaron al Plus1 for Black Lives Fund y The MusiCares COVID-19 Relief Fund.

Toda la campaña fue producida internamente, todas las gráficas en colaboración con Aaron Harvey.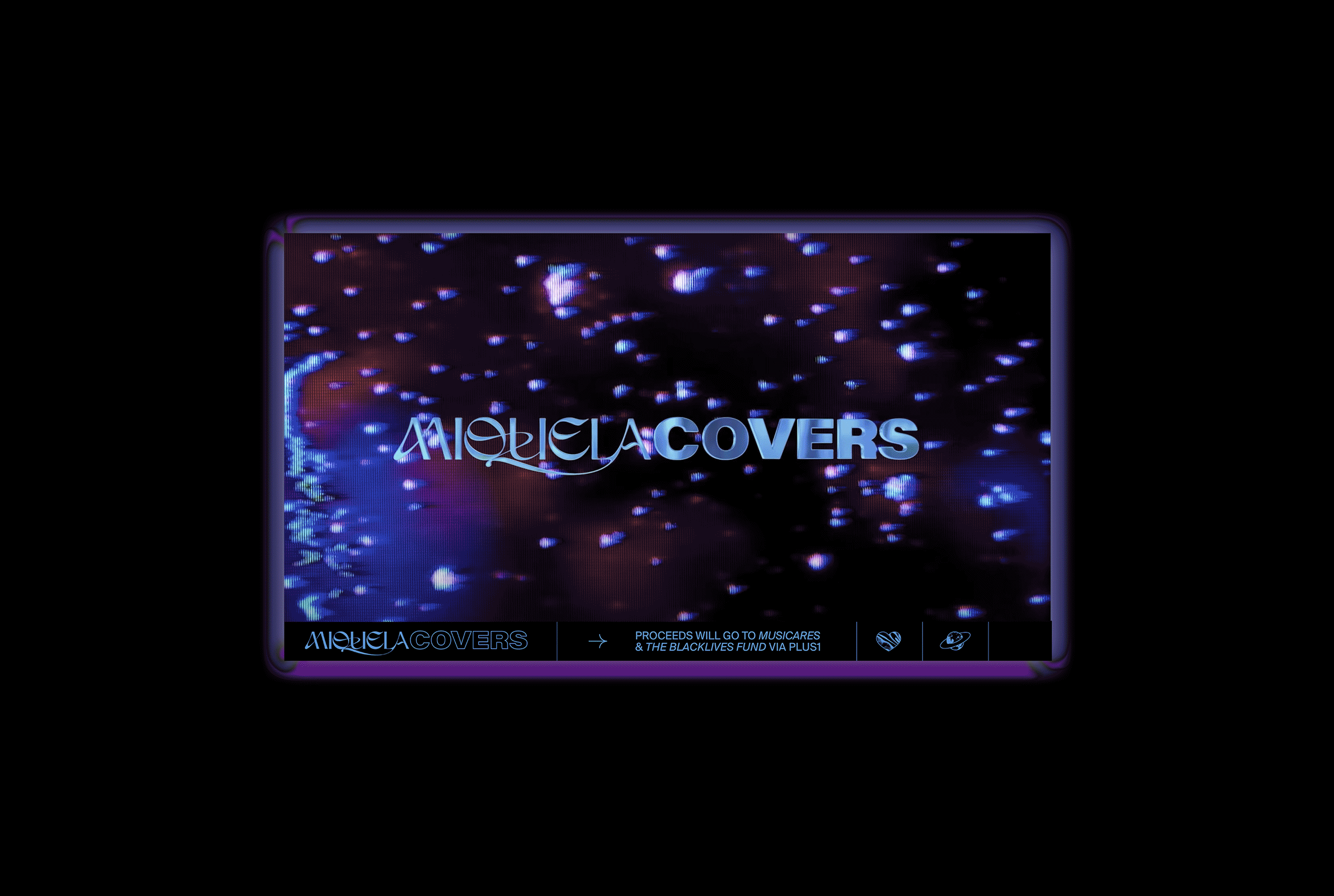 .